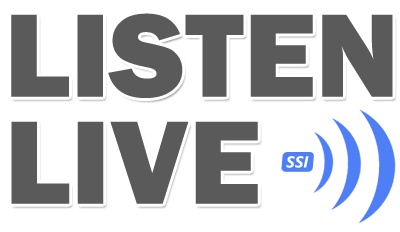 Welcome to the WAAW Shout 94.7 FM website. Thanks for taking time to learn about us and our desire to bring the best in gospel music as the radio station full of power and praise. WAAW Shout 94.7 FM has a very rich history of connecting the community with music from international, national, and local artists that inspires and encourages God's people. As WAAW continues to grow, it is our prayer to help draw listeners closer to Christ with the full support of faith-based entities, organizations, and businesses to establish win-win partnerships for the glory of God.
Shout 94.7 "Video Of The Week"
New Contest

WAAW SHOUT 94.7 FM Wants To Send YOU On a Date Night!
SHOUT 94.7 FM presents our "Date Night to SHOUT About" contest. Do you and your significant other need a night out? You just might win dinner for two and a pair of tickets to "An Evening of Love" concert featuring Eric Benet, with special guests Keke Wyatt, Calvin Richardson, and Melody Holt coming to the Bell Auditorium, Saturday, August 28th, 8 p.m.
CONTEST PROCESS
Just submit a letter as to why you and your significant other need a date night out. Submit your letter using one of the following methods:
1. Email waawcontests@gmail.com
2. Inbox us your letter on Facebook @waaw.shout
3. Mail letters to 2166 Park Avenue, SE., Aiken, SC 29801
Entries MUST BE RECEIVED by Friday, August 20th, 3 p.m. Letters must contain full name of the writer along with a contact phone number and email address.
** Just another awesome promotion provided by the Augusta Entertainment Complex (www.aectix.com)
and your friends here at WAAW Shout 94.7 FM.
Contest

Shout 94.7 FM Brand New Shout Card
WAAW Shout 94.7 FM and participating businesses want to give you something to Shout, Shout, Shout, Shout, Shout, Shout, Shout about with our brand new "Shout Card." With the Shout Card, you'll get exclusive discounts just for you.
While supplies last, pick up a free Shout card, one per household, at either of the locations listed below.
In addition to discounts listed on the back of the card for those locations, you can listen to Shout 94.7 throughout the day for your card number to win additional prizes. We don't stop there. Shout 94.7 FM and those participating businesses will also run special contests throughout the day for Shout Card holders.
B&W Insurance
2054 Walton Way
Augusta, GA
706-833-1449
B&W Insurance
2054 Walton Way
Augusta, GA
706-833-1449
Big T's Seafood Restaurant
4314 Wrightsboro Rd.
Grovetown, GA
706-426-6566
Honeybaked Ham
Aiken ONLY
1701 Whiskey Rd.
803-649-6038
Nay-Nay's Fashion World
3341 Vaucluse Rd.
Aiken, SC
Open Wed-Sat, 10A-7P
803-640-9410
B&W Insurance
2054 Walton Way
Augusta, GA
706-825-9860
Open Leaf CBD
Augusta & N. Augusta locations
803-552-4890
Smoothie Groove
448 Fabian Dr., Aiken
803-226-9024
SoShee Fashion Boutique
524 Georgia Ave., Suite 5B,
North Augusta, SC
803-215-3805
Vanessa's Soul Food Kitchen
193 Breezy Hill Rd.
Graniteville, SC
803-392-7087
It's a New Era of GreenJackets Baseball, Single-A affiliate of the Atlanta Braves. The GreenJackets are excited to partner with Shout 94.7 for the 2021 season!
Tune in to WAAW Shout 94.7 FM for your chance to win:
* CURRENT NOW Greenjackets Sunday home game tickets
* JULY – AUGUST  Faithful Kid of the Game contest: Nominate your child to win a Prize Bag to include a custom Greenjackets youth jersey, four free tickets to select August home games, McDonald's coupons, and an Education Matters water bottle.
Don't miss all of the fun happening at SRP Park with promotions, food and drink specials, fireworks and so much more! Check out GreenJacketsBaseball.com for tickets and more information. GreenJackets Baseball – BEE a Fan!
A Word
From Our General Manager
"It is with utmost humility I am blessed to lead one of this area's leading Urban Inspirational Gospel radio stations — WAAW Shout 94.7 FM — "The Station of Inspiration and Empowerment Information." Understanding the vitality of inspirational music and messaging that delivers encouragement in a world where many are hopeless, helpless, and without faith, WAAW Shout 94.7 FM is that station that will uplift your spirit and extend an invitation to get to know our Lord and Savior, Jesus Christ. Covering more than 108 cities/towns in South Carolina and Georgia and even worldwide via our free downloadable app and our live streaming, Shout 94.7 FM is accessible from anywhere in the world.
Whether you are a Christian or not, it is my prayer that Shout will be your go-to station whenever you need to know that your life matters and that God loves you. The Word of God reminds us to "Make a joyful noise unto the Lord, all ye lands" (Psalm 100); therefore, we want to be the station where you can know that praise, power, worship, and positivity emits every hour of the day.
Since its inception in 1995, this station has been led by visionaries who were committed to the industry and to the community. I vow to continue to build on the foundation laid by those who led before me. Thanks and God bless you!"
Advertise With Shout 94.7 FM
Shout 94.7 FM offers our advertisers several customized and creative marketing and advertising opportunities as a multi-media powerhouse. Whether you are looking to build awareness and credibility for your business or organization, communicate a unique product or service, drive traffic to your storefront, phone, or Website. Shout 94.7 FM can provide an integrated, multi-media solution that combines "best of breed" radio and the Internet practices to supercharge your company or organization. Visit the link below for a comprehensive overview of the Shout 94.7 FM value and opportunities. Feel free to contact us to discuss your unique needs. We'll be happy to help you join the thriving network of Shout 94.7 FM advertisers and business partners.
Have a Question Or Need to Email Us?
Address
2166 Park Avenue SE
Aiken, SC 29801